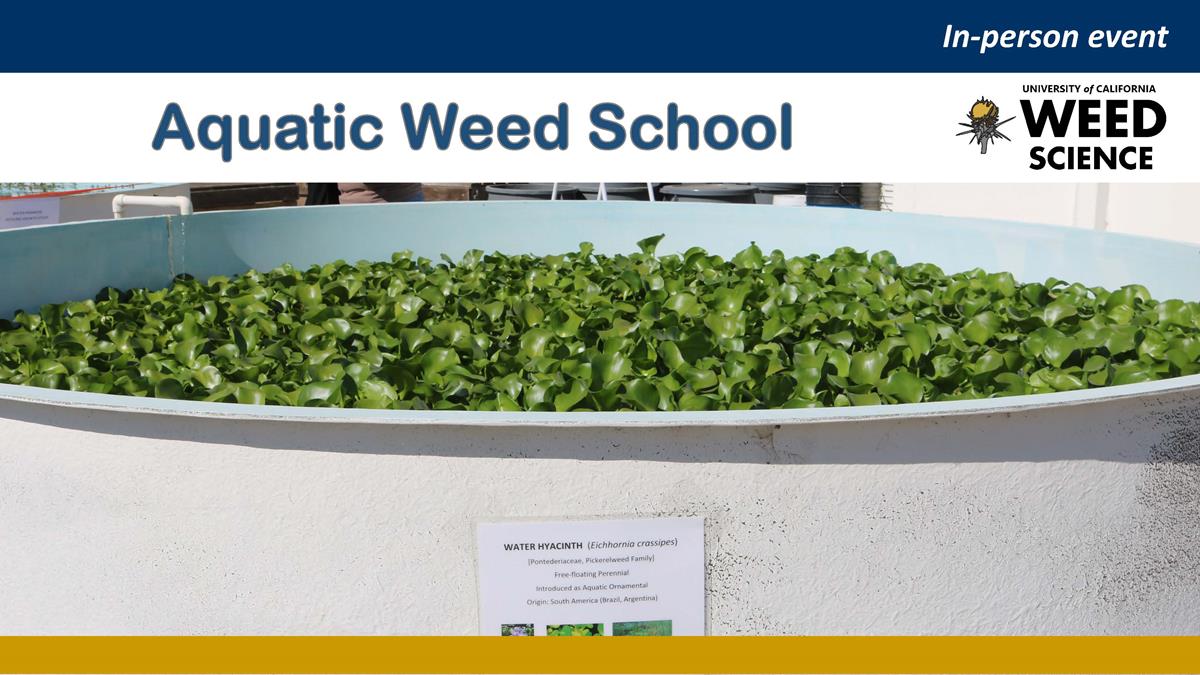 Aquatic Weed School 2022
THIS EVENT IS FULL.
UC Davis will host the Aquatic Weed School 2022 on Oct. 31-Nov. 1, 2022 at the UCD Walter A. Buehler Alumni Center (530 Alumni Lane, Davis, CA 95616.) The Aquatic Weed School is an intensive two-day course focusing on issues associated with developing weed management strategies in a variety of aquatic ecosystems. The course provides a rare opportunity for professionals to efficiently update their understanding of aquatic weeds and interact with experts in this field. The topics are presented in lecture and demonstration formats. Each attendee will receive a course notebook with lecture summaries and related materials. Space is limited, so register early.
For more details on this event, click the link below.
To register via credit card, click the REGISTER button in the top-right corner.
To register via check or UC account number, click the link below.
THIS EVENT IS FULL.
Link:
https://wric.ucdavis.edu/events/aquatic_weed_school_2022.html
Location:
UC Davis :: Walter A. Buehler Alumni Center :: 530 Alumni Lane, Davis CA 95616
Contact Information:
Gale Perez (gperez@ucdavis.edu)
Price Per Registration:
$675.00
Last day to register online:
Monday, October 17, 2022