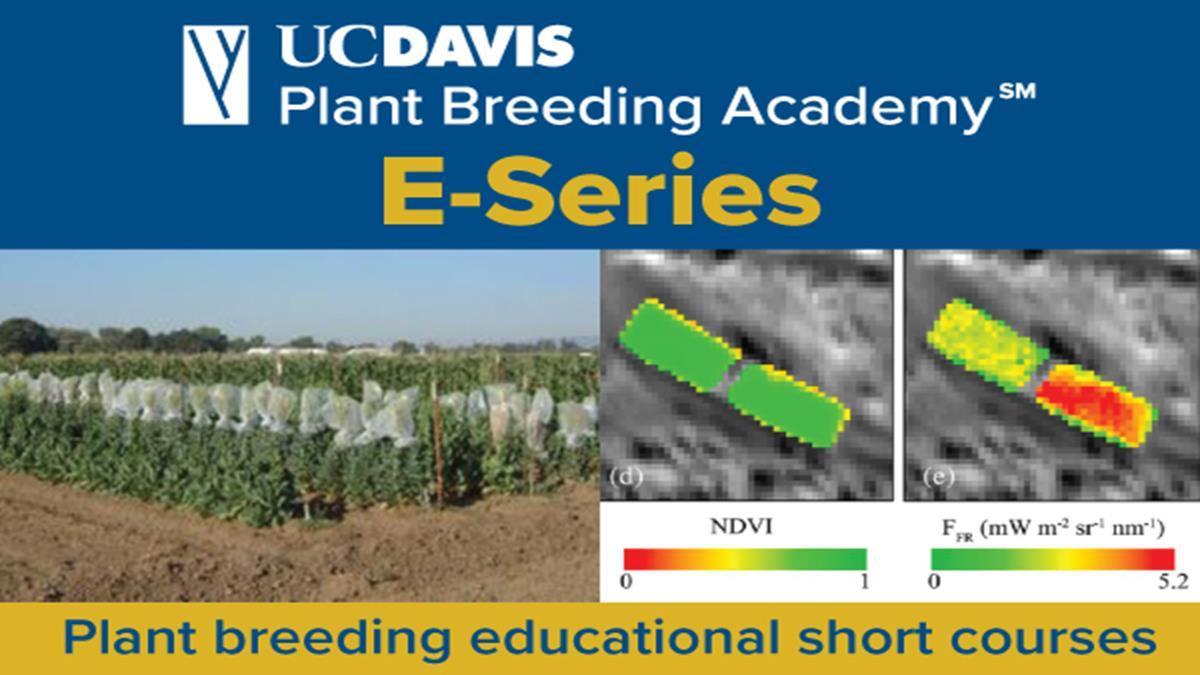 UC Davis Plant Breeding Academy: E-Series- Statistics & Experimental Design (PDT)
April 11 & 13, 2023 (Online)
8:00am - 12:30pm Pacific time zone
E-SERIES COURSES:
The UC Davis Seed Biotechnology Center created the Plant Breeding Academy E-Series online courses as a response to a high demand for industry professional education courses even during the pandemic of 2020-2021. The first round of E-Series courses were such a success that we decided to continue to offer these online courses to help further educate professionals in our industry.
These courses utilize an online format with the proven teaching models of the globally popular Plant Breeding Academy in-person courses, focusing on practical application and interaction with experienced instructors.
E-SERIES #1- STATISTICS & EXPERIMENTAL DESIGN:
Foundational level, designed for plant breeding, product development, agronomy, and seed professionals working in all areas, this foundational course covers topics in descriptive statistics, data visualization, distributions, correlation, regression, comparison tests, replicated experimental designs CRD, RCBD, single location, single year analysis and trial quality. R demos are included.
COURSE REGISTRATION PRICING:
Early Registration price: $740 (Before January 31st, 2023)
Regular Registration price: $850
-------------------------------------------------------------
REFUND POLICY FOR SBC COURSES AND EVENTS:
Cancellation requests received via email (in writing) 60+ days before course start date receive reimbursement of registration fees paid minus a $150 USD administrative fee.
No refunds are available for cancellation requests received 59 or fewer days before course start date.
Registration substitution or transfers are allowed 30+ days before course start date and must be approved by class administrator.
In the unlikely event that this program is canceled or postponed due to insufficient enrollments or any unforeseen circumstances (including COVID pandemic), the Seed Biotechnology Center will fully refund registration fees but cannot be held responsible for any other expenses, including cancellation or change charges assessed by airlines, hotels, travel agencies, or other organizations.
FAQ
- For questions about this course or registration, contact the Program Manager listed or email sbc@ucdavis.edu
- If you encounter an error in the phone number field, try entering: 5304001234
- On the next (registration) page, it asks for two sets of contact info: If you are completing this registration for yourself, please enter your contact info twice.
Link:
https://sbc.ucdavis.edu/e-series-1-statistics-experimental-design
Location:
Online via Zoom
Contact Information:
Jeffrey Robinson - jerobinson@ucdavis.edu
Price Per Course Registration:
$740.00
Last day to register online:
Monday, April 10, 2023