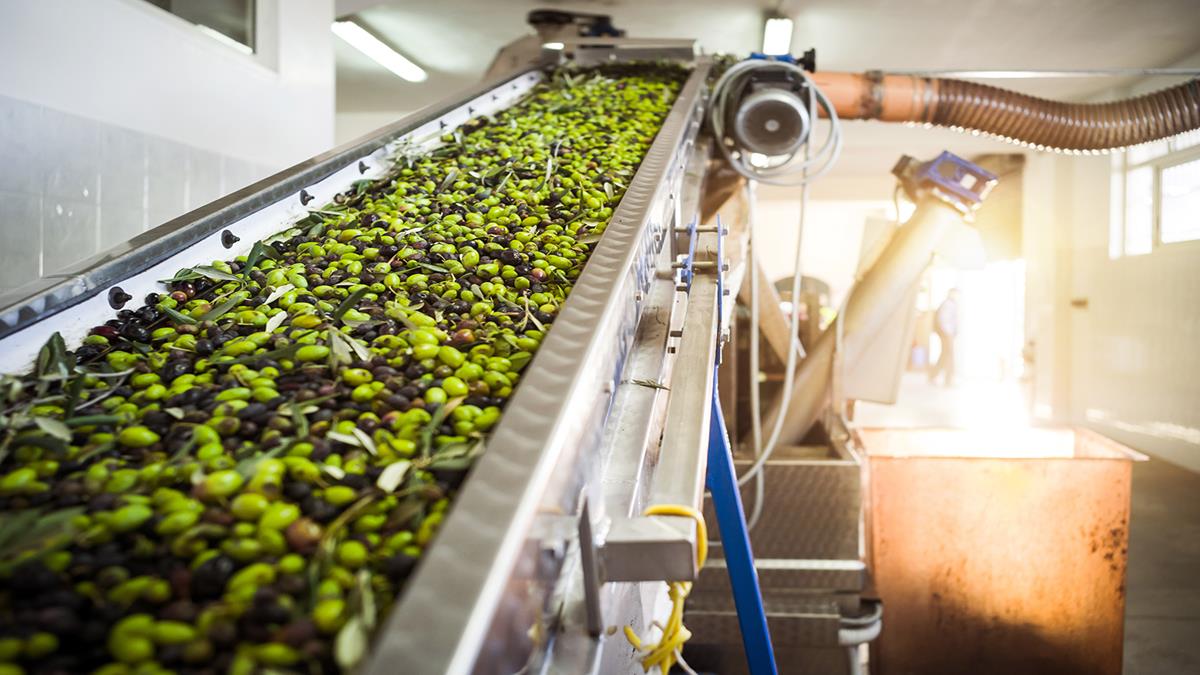 Introduction to Milling: Part 1 of the Master Milling Series
DATE
Friday & Saturday, September 29-30, 2023
TIME
7:30 am – 5 pm. Breakfast, lunch and snacks will be provided. More information on the schedule to be announced. Please contact Adele Amico Roxas (adamicoroxas@ucdavis.edu) to request an accommodation or for inquiries about accessibility, for any food allergy and dietary restrictions
LOCATION:
-Friday 29 - Theory and Lecture: UC DAVIS Olive Oil Center
Silverado Vineyards Sensory Theater
392 Old Davis Road, Davis CA 95616
-Saturday 30
Olica Olive Oil and Olive Mill
7885 CA-16, Brooks, CA 95606
Cobram Estate
455 Harter Ave, Woodland, CA 95776
All transportation to and from industry tour sites will be the participant's responsibility.
CLASS PROGRAM
Importance of correct harvest timing and fruit maturity determination (Harvest time, fruit development, influence of fruit quality on milling process)..
Overview of the milling process, modern techniques and steps
Crushing (What is crushing, equipment, advantages and disadvantages of different methods)
Malaxation (What is malaxation and why it's important, biological and chemical processes in malaxation, general variables in the process that affect yield and quality)
Centrifugation (What is centrifugation and why we do it, mechanical principles, maintenance of equipment and sizing for your specific needs, what are the faces and why do you use for)
Separation (What is separation, mechanical principles)
Filtration (What is filtration and why we do it). Types of filters.
Racking and settling (What are racking/settling and why we do it)
Storage
Bottling
Sizing the equipment for your needs
Maintenance, other needs, and consideration (water, electrical and waste disposal needs).
The use of enzymes and other adjuvants
PRESENTERS:
Leandro Ravetti – CEO Cobram Estate
Greg Sitton – Technical Sales Representative Gusmer Enterprises
Natalia Ruiz - Modern Olives
Greg Traynor - Ranch 43
Marcelo Locatelli - Sales and Commercial Manager Pieralisi
Olga Orlova - Olica Olive Oil and Olive Mill
Javier Fernandez Salvador – Executive Director UC Davis Olive Center
PRICE PER TICKET:
Early Bird Registration: $925.00 (
Until September 1st

)
Regular Registration: $975.00
LAST DAY TO REGISTER ONLINE:
Registration and payment are only available through the UC Davis registration site and will close on September 20th or when the capacity is met. No other forms of payment can be accepted.
PARKING:
Visitor Parking Lot 2 | Gateway Structure
Friday 29: Download AMP Park app to conduct permit transactions from your phone. We advise you do this prior to arrival as the app requires a few steps to accept payment. All parking at UC Davis is now managed through the app and required.

Saturday 30: FREE
ACCOMODATIONS:
For our out-of-town visitors, multiple accommodations are available, and some provide discounted UC Davis event rates.

• Hyatt Place UC Davis
173 Old Davis Road Extension
Davis, California
530-756-9500
Book online and select "UC Davis" rate
https://www.hyatt.com/en-US/hotel/california/hyatt-place-uc-davis/smfzu?corp_id=01836
• Hilton Garden Inn Davis Downtown
110 F St
Davis, California
530-753-3600 and mention "UC Davis rates"
• Best Western Plus Palm Court Hotel
234 D Street
Davis, California
530-753-7100
• Aggie Inn, Ascend Hotel Collection
245 First Street
Davis, California
530-756-0352
• Best Western University Lodge
123 B Street
Davis, California
530-756-7890
CONTACT INFORMATION:
For more information, please email Adele Amico Roxas at adamicoroxas@ucdavis.edu
CANCELLATION POLICY
This class does not allow for refunds and will not be cancelled. In the event of a new health advisory, public safety restrictions or other unforeseen reason that may cancel in-person classes at UC Davis, we will conduct the class virtually with registered participants online via Zoom. NO REFUNDS WILL BE ISSUED.
Location:
UC Davis Olive Oil Center - Silverado Vineyards Sensory Theater 392 Old Davis Road, Davis CA 95616
Contact Information:
Adele Amico Roxas (adamicoroxas@ucdavis.edu)
Price Per Ticket:
$975.00
Last day to register online:
Saturday, September 30, 2023