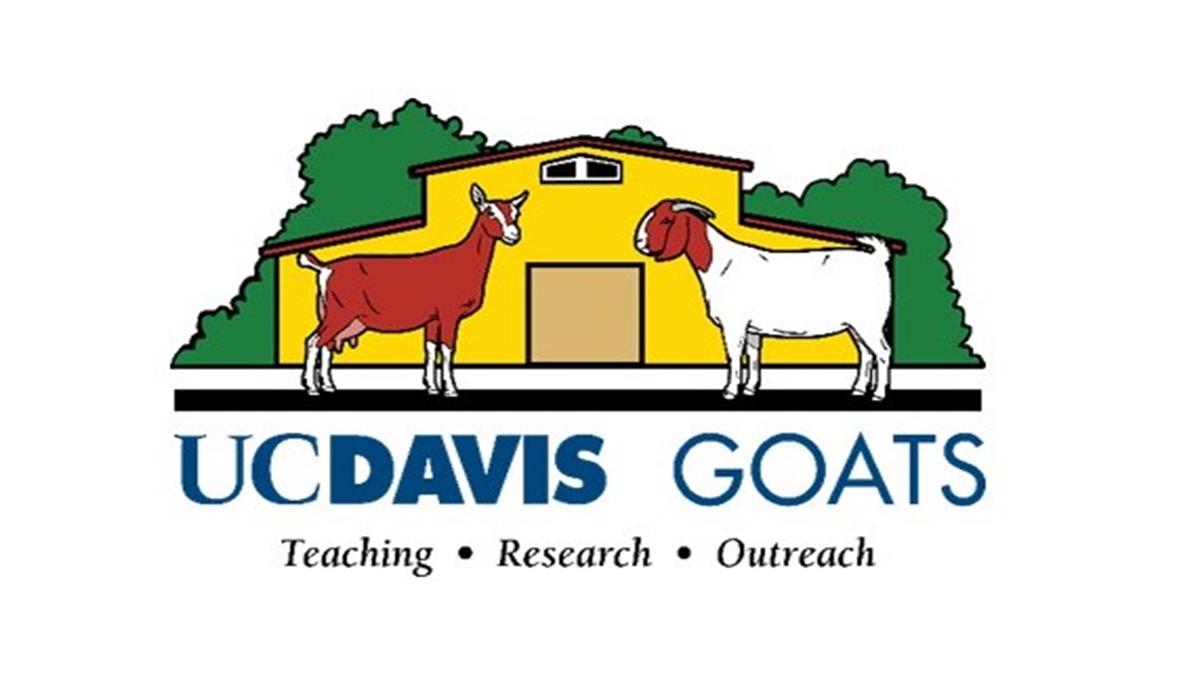 Goat Day 2023
Please join us in-person on Saturday November 4, 2023 for a series of presentations (9 - 12 p.m.) and rotating workshops (1 - 3 p.m.) for our program focusing on the value of diagnostics. The program can be found at https://animalscience.ucdavis.edu/events/goat-day
Program Summary
9 - 12 p.m.
• Campus, Facility, Extension and Research Updates
• Hear about ongoing projects and research on campus related to goats
• Learn about infectious diseases in goats, strategies to control them and the nutritional requirements for goats that keep them healthy and productive
1 - 3 p.m.
• Choose any 2 of 5 rotating workshops:
Necropsy demo
Sampling demo
Interpreting test results
Build a biosecurity plan
Learn how to read a feed tag and identify feed
Event Information
• When: November 4, 2023
• 9 a.m. – 3 p.m. PST
• Where: UC Davis Campus- Giedt Hall
• Registration: $15 for Adults, Youth 17 & under free. Box lunch option available for purchase and is $15.50/each. It include choice of sandwich (roast beef, turkey, ham, vegetarian and includes chips, cookie and water/soda). Lunch orders must be placed by 5 p.m. on October 27.
Online registration ends November 2nd.
Registration also available at the event starting at 8 a.m. cash or check only.
Contact Info:
Benjamin A Rupchis
Goat Facility Manager
530-752-6792
barupchis@ucdavis.edu
Elizabeth A. Maga, Ph.D.
Associate Professor
530-752-593
eamaga@ucdavis.edu
This event is hosted by UC Davis Department of Animal Science and UC Davis School of Veterinary Medicine.
Link:
Date of Event:
Nov 04, 2023
Time of Event:
9 a.m. - 3 p.m.
Location:
UC Davis Giedt Hall
Contact Information:
Benjamin Rupchis - barupchis@ucdavis.edu
Last day to register online:
Thursday, November 2, 2023