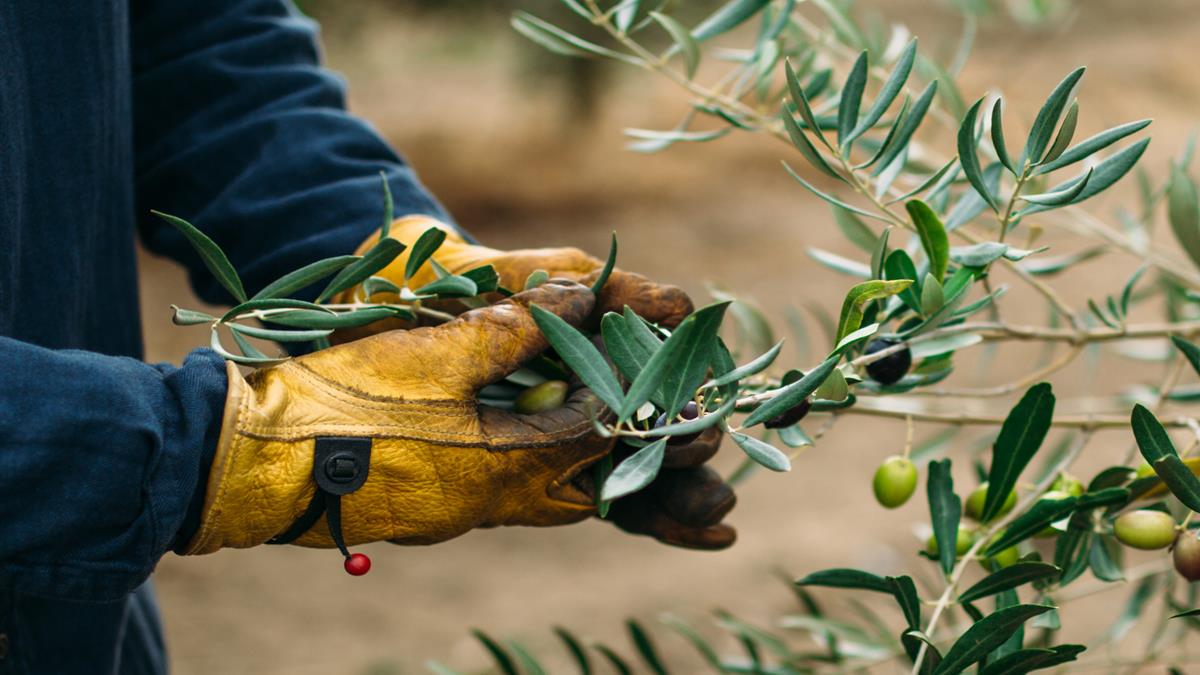 Master Class: Olive growing, milling and branding
Thank you for your support. The class is full.

This brand-new course features an all-star line-up to cover the essentials of olive oil growing, milling and branding. Beginning or experienced olive growers, or those just interested in learning more, will gain knowledge to maximize their ability to produce olives and olive oil of top quality and market value.
What's included
Two days of expert instruction

Morning pastries, lunch and beverages

Field-trip transportation

Booklet with presentation slides in note-taking format
Presenters
Paul Vossen A legend in California olive oil. Paul is UC Farm Advisor Emeritus who was essential to the development of the modern California olive oil industry. His extensive experience as a consultant and educator has benefited growers worldwide.
Alan Hilburg One of the world's most accomplished communication strategists, Alan Hilburg created and managed three of the top ten brand trust campaigns of the 20th century: Wendy's "Where's the Beef?"; GE's "Bring Good Things to Life"; and the creation of the AT&T 'Olympic Torch Run.' Alan has also written to two New York Times best-selling books and produced several documentaries.
Dr. Louise Ferguson Louise has had more than 30 years' experience with olives and other Mediterranean tree crops. She is the co-editor of the Olive Production Manual.
David Garci-Aguirre David is one of California's most accomplished millers with extensive small-lot experience as well as large-scale milling at Corto Olive.
DAY 1 Olive growing Paul Vossen
Siting: soil evaluation, climate, water evaluation and climate-change;
Varieties: selection, production and quality characteristics, tasting single-varietal oils;
Planting: site preparation, tree sources, tree sizes, spacing and planting methods;
Irrigation: design, frequency and duration;
Fertilization: soil and tissue testing, application methods, organic and conventional fertilizers;
Pests, diseases and weeds: addressing through integrated pest management;
Pruning: methods and goals for various planting systems;
Harvest: manual and mechanical methods;
DAY 2 Olive growing, milling and marketing Paul Vossen, Louise Ferguson, David Garci-Aguirre, Alan Hilburg
Field trip: UC Davis' historic Wolfskill orchard for field exposure to the topics from Day 1.
Processing: Each stage of the process and how the miller influences quantity and quality.
Branding: Building a brand for success.
Registration
Master Class: Olive growing, milling and branding, $549 (before April 15), $649 (after April 15)
Cancellations: 100% credit for future course if cancelled prior to April 15, 2018; 50% credit if cancelled prior to May 10, 2018; no credit after May 10, 2018.
Hotel
Hallmark Inn at UC Davis
Address: 110 F Street, Davis, CA 95616
Please call directly at (800) 753-0035, using booking ID#3594 to get group discount.
Cut-off date for best availability is May 7.
Hyatt Place UC Davis
Address: 173 Old Davis Road Extension
Davis, California, USA, 95616
Tel: +1 530 756 9500
Reservation Link: https://ucdavis.place.hyatt.com/en/hotel/home.html?corp_id=G-U166
Call to reserve: please mention "Olive Growing Class" to get a group discount. Rooms are very limited and on first come first serve base.
Cut-off date for best availability is May 10.
Date of Event:
Jun 08, 2018
Time of Event:
8:00am-5:00pm
Location:
Silverado Vineyards Sensory Theater
Price Per Ticket:
$649.00
Last day to register online:
Wednesday, June 20, 2018
Robert Mondavi Institue Sensory Building