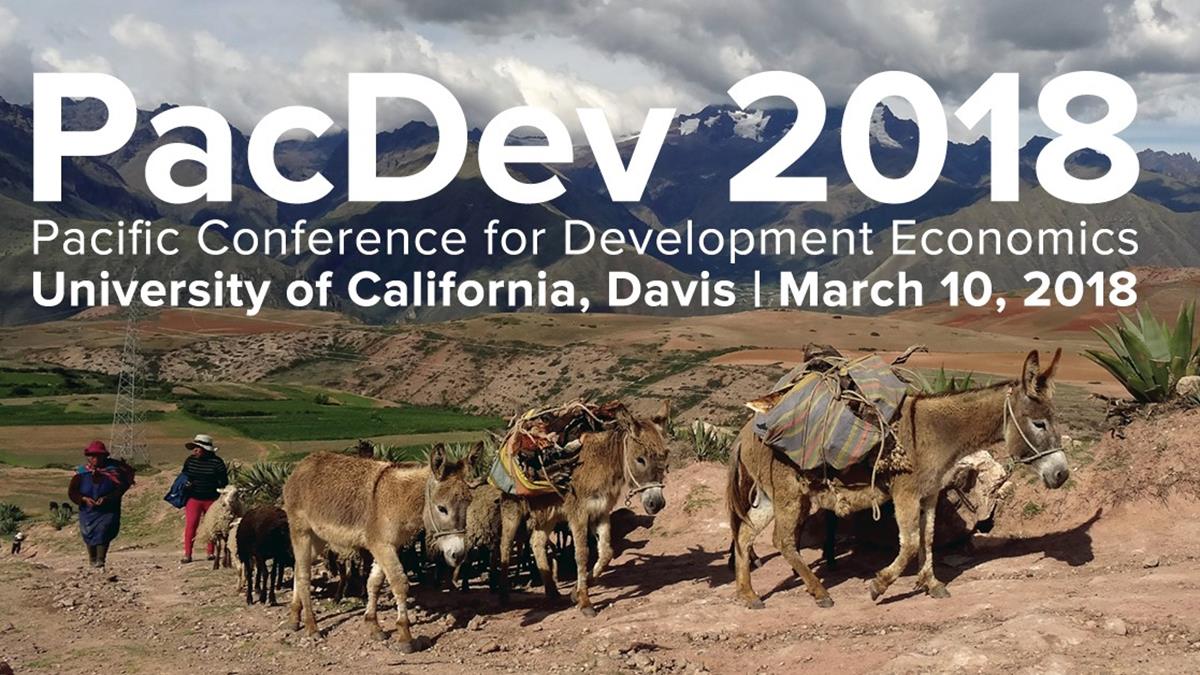 PacDev 2018
The Pacific Development Conference - PacDev - is one of the major annual conferences dedicated to development economics. The event brings together researchers and practitioners to present and discuss work that enhances our understanding of economic development, advances theoretical and empirical methods, and improves development interventions and policy.
Note: Please disregard the questions in the "Additional Information" box on the next page.
Conference Registration and Fees
Important: Conference Presenters must register by February 19th or they will be dropped from the program. Please submit your presentation through https://cega.submittable.com/submit/3dd28e66-7b5c-4514-8c84-ebbb34e48a66/pacdev-2018-presentation-submission
Registration fees cover breakfast, lunch and a reception. Participants bear their own expenses for travel and accommodation.
There is a block of rooms available at a discounted rate at the University Lodge in Davis (+1 530-756-7890) if you mention PacDev when reserving and book by February 10th, 2018.
Before February 19th, 2018:
$40 for students (use coupon code YOKKWMEZCY at checkout)/$120 for faculty, post-docs and other attendees
February 19th - March 10th, 2018:
$60 for students (use coupon code YOKKWMEZCY at checkout)/$140 for faculty, post-docs and other attendees
Date of Event:
Mar 10, 2018
Location:
UC Davis International Center
Price Per Ticket:
$140.00
Last day to register online:
Saturday, March 10, 2018
UC Davis International Center
PacDev 2018 will be held in the UC Davis International Center