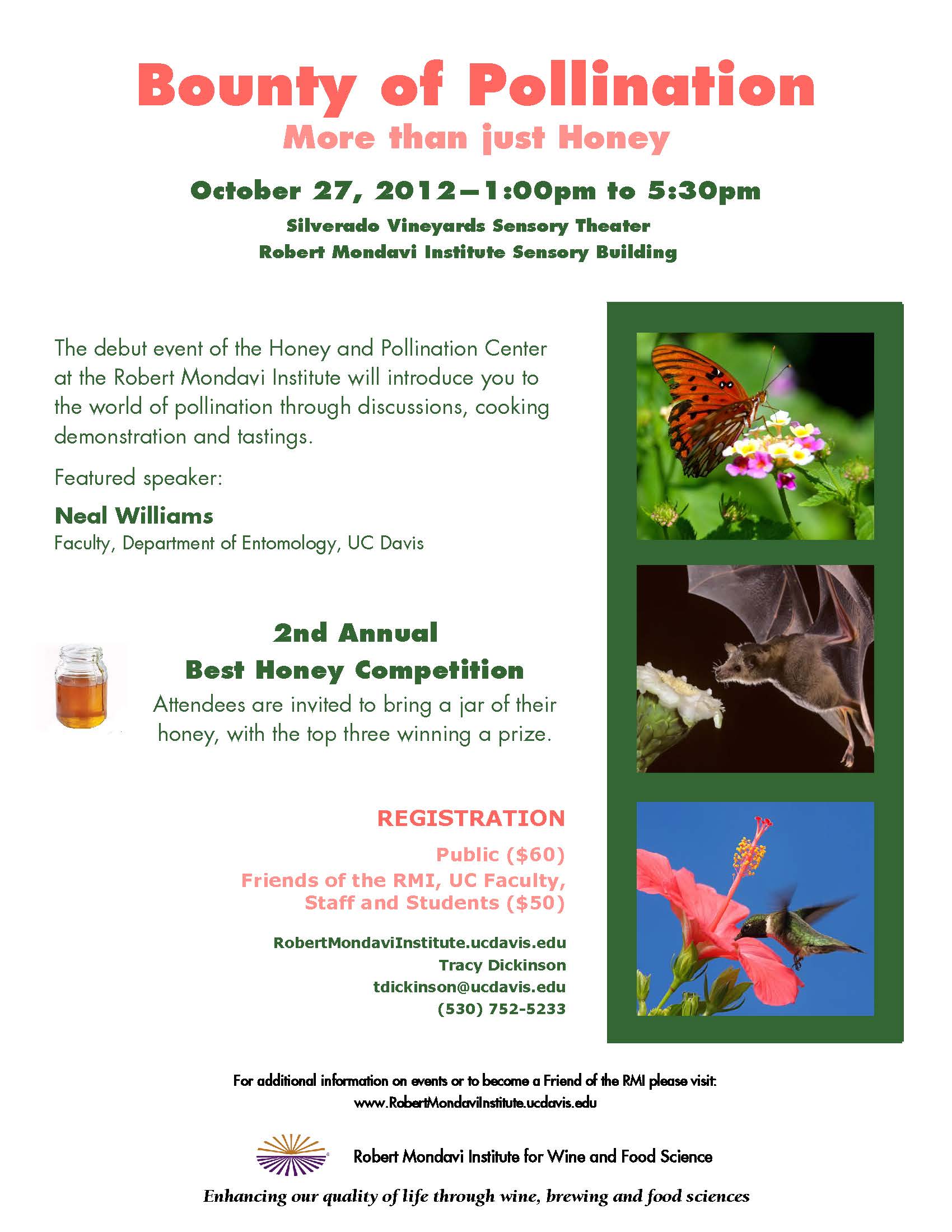 Bounty of Pollination: More Than Just Honey
Debut event of the opening of the Honey and Pollination Center!

Join us for an afternoon of lively discussions, unique tastings and interesting displays on the science behind honey and the important (and surprising) non-honeybee pollinators.
GENERAL PUBLIC - $60
Friends of the RMI, UC FACULTY, STAFF & STUDENTS - $50*
*There are a limited number of discounted tickets available for Friends of the RMI (http://rmi.ucdavis.edu/friends) and UC faculty, staff and students.
*To obtain your coupon code, please contact Tracy Dickinson, tdickinson@ucdavis.edu. If you wish to become a Friend of the RMI, please contact Kim Bannister, kbannister@ucdavis.edu
Date of Event:
Oct 27, 2012
Time of Event:
1:00pm - 5:30pm
Location:
Silverado Vineyards Sensory Theater, Robert Mondavi Institute, Sensory Building
Last day to register online:
Wednesday, November 7, 2012
Location of Event
The event will take place at the Robert Mondavi Institute, Silverado Vineyards Sensory Theater.
Parking
Please note, parking is $7 in the structure and in the lot.