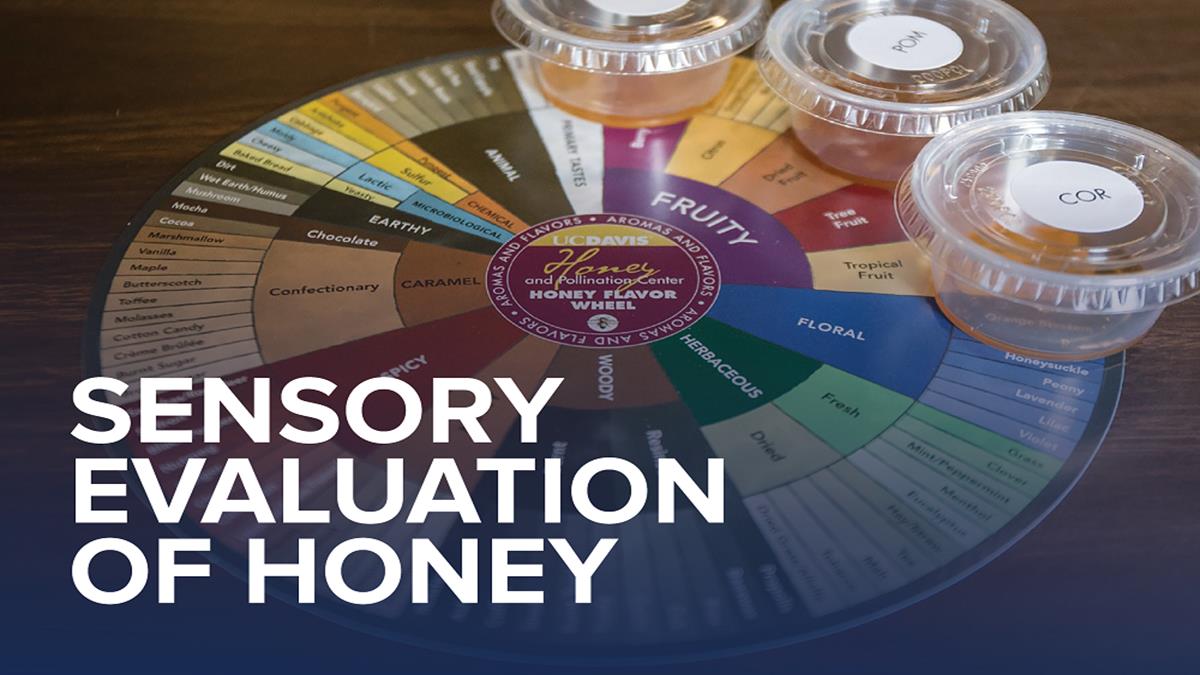 2019 Sensory Evaluation of Honey
Sensory Evaluation of Honey Certificate Course
Date: November 7-9, 2019
Fee: $799
With so many varieties of honey to choose from, just how do you know each should taste? This evaluation course is for anyone interested in learning how to critically taste and assess honey. Using standard sensory techniques, packers, chefs, beekeepers, writers, food manufacturers, honey aficionados will learn about all about honey. Attendees will receive a UC Davis Honey Flavor Wheel, a copy of The Honey Connoisseur, and a draft copy of the UC Davis Honey Diary, in addition to a jump drive with all presentations.
HOTEL OPTION: Contact the Best Western Lodge directly at (530) 756-7890 and ask for the Honey Sensory discount. The discounted rate is $110 (single) or $120 (double) per night. Cut off date 10/09/19.
IF YOU LIVE OUTSIDE THE USA: Please enter CA in the State Field. 95616 in the Zip Code Field and 555-555-5555 in the Telephone Field. You can enter your state/province, country, postal code and phone number in the supplemental fields provided. Once you submit the registration information you will be redirected to a secure credit card site where you will be able to enter your credit card information with the correct address. Thank you.
CANCELLATION POLICY: 100% refund (+$50 processing fee) OR 100% credit (no processing fee) if cancelled prior to October 2, 2019. 75% credit towards a future course if cancelled prior to October, 24, 2019. No refund or credit after October 24, 2019.
Location:
RMI Sensory Theater
Price Per Ticket:
$799.00
Last day to register online:
Wednesday, October 30, 2019