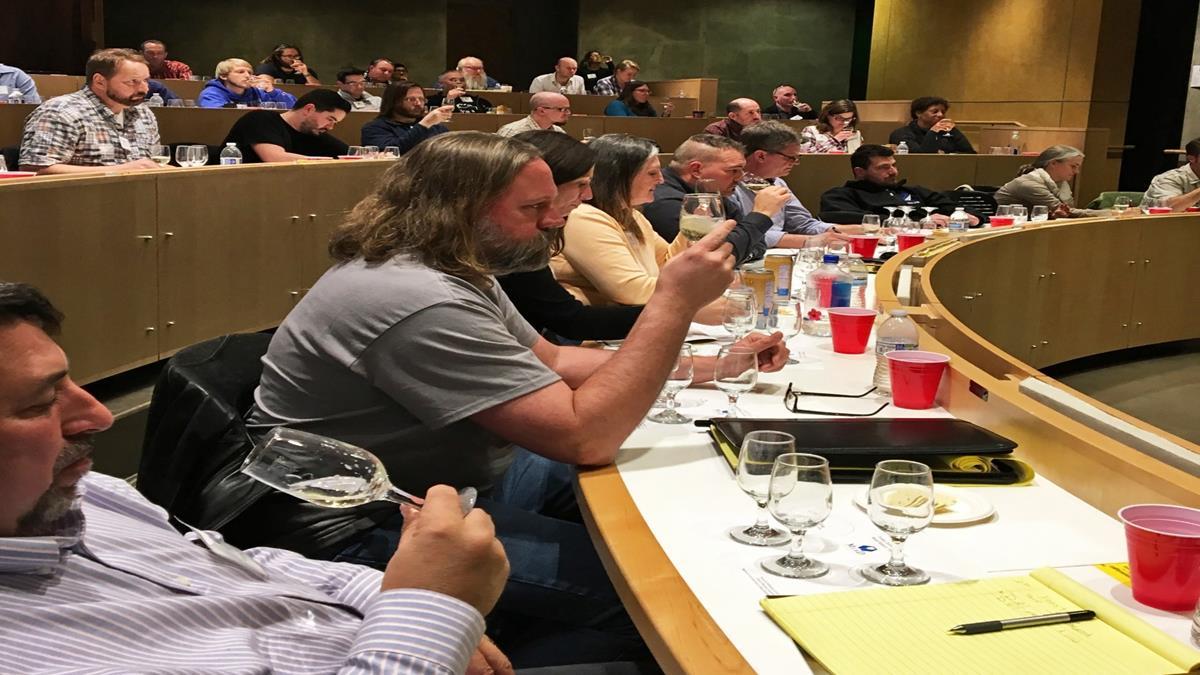 2020 Mead Making 101
Brewers and winemakers alike know that the buzz in the world of alcoholic beverages is all about mead. Explore this fascinating fermented beverage from its rich history to its recent rebirth in America. Taste and learn the styles, ingredient selection and the steps to making good mead. The short course is coordinated with four of the leading mead makers in the United States, along with faculty and staff from the Department of Viticulture and Enology at UC Davis. Continental breakfast and lunch is included.
Date: Friday, January 24, 2019 - Saturday, January 25, 2020
Early-bee: $575

Want some hands-on experience? Sign up for our Mead Making BOOTCAMP class, part 1 to Mead Making 101: https://registration.ucdavis.edu/Item/Details/591
HOTEL OPTION: Contact the Best Western Lodge directly at (530) 756-7890 and ask for the Mead Making discount. The discounted rate is $125 per night. Cut off date 01/09/20.
IF YOU LIVE OUTSIDE THE USA: Please enter CA in the State Field. 95616 in the Zip Code Field and 555-555-5555 in the Telephone Field. You can enter your state/province, country, postal code and phone number in the supplemental fields provided. Once you submit the registration information you will be redirected to a secure credit card site where you will be able to enter your credit card information with the correct address. Thank you.
CANCELLATION POLICY: 100% refund (+$75 processing fee) OR 100% credit (no processing fee) if cancelled prior to December 16, 2020. 75% credit towards a future course if cancelled prior to January 10, 2020. No refund or credit after January 10, 2020.
For more information: contact Amina Harris aharris@ucdavis.edu or Liz Luu luu@caes.ucdavis.edu
Location:
Robert Mondavi Institute, Sensory Building
Price Per Ticket:
$575.00
Last day to register online:
Sunday, January 19, 2020