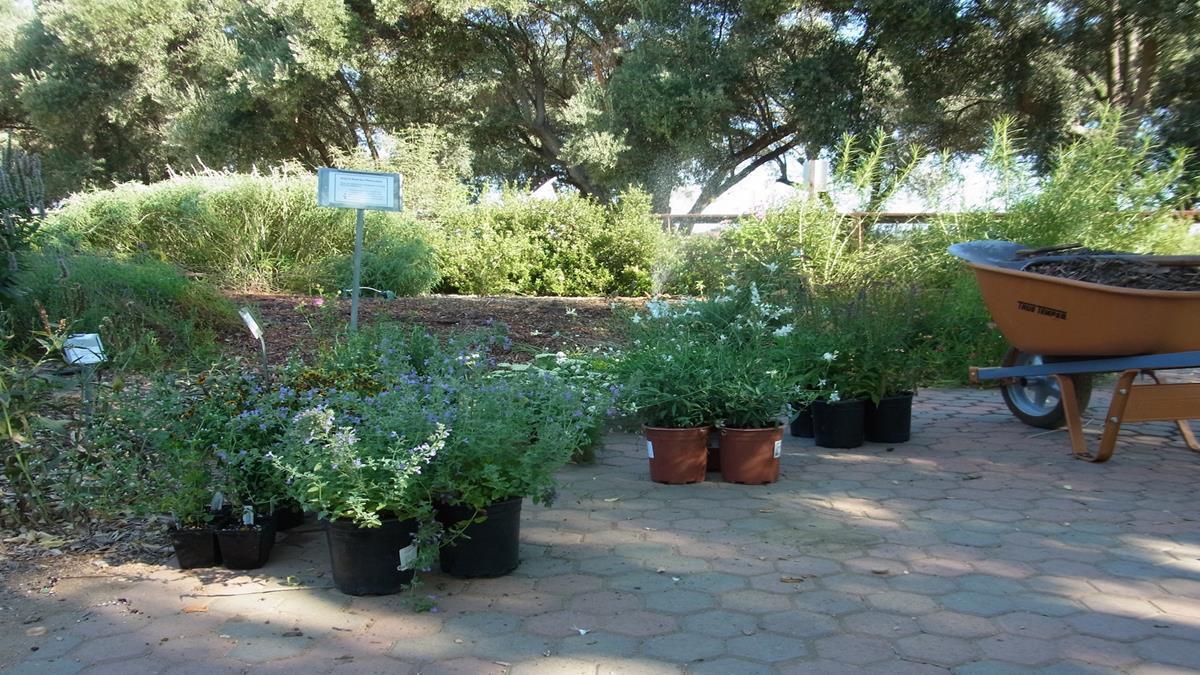 Planting the Bee Garden
Instructor: Christine Casey, Ph.D., UC Davis Department of Entomology and Nematology, cacasey@ucdavis.edu
Location: Harry H. Laidlaw, Jr. Honey Bee Research Facility and Häagen-Dazs Honey Bee Haven
Time of Event:
Date of Event: CANCELLED
This class has been cancelled due to coronavirus concerns. Please check back to see when it is rescheduled. Thank you for your understanding.
Bee pollination brings us much of our food and supports most of our wildland plants. Interest in helping bee pollinators has never been greater, but what can you do in your own garden to make sure it is bee-friendly? We'll discuss garden design and plant selection based on bee biology as well as how to encourage insect natural enemies to keep bee gardens pesticide-free. We'll also learn about some of the latest research on bees and gardens and how to incorporate this into your garden. The class will conclude with a tour of the Haven for a hands-on look at plants and bees. Registration includes light breakfast and snacks, course handouts, and a plant for your garden.
Link:
Date of Event:
Jan 01, 2020
Time of Event:
8:00am-11:00am
Location:
Harry H. Laidlaw, Jr. Honey Bee Research Facility and Haagen-Dazs Honey Bee Haven
Last day to register online:
Tuesday, March 17, 2020