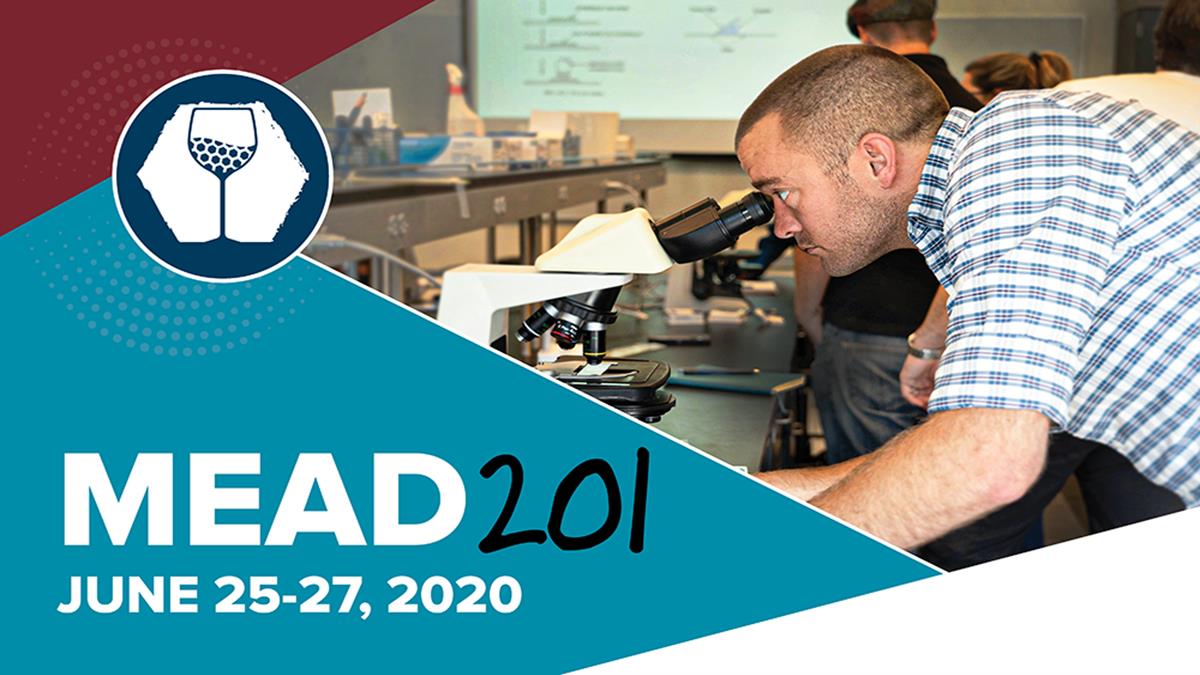 2020 Mead Making 201
After several weeks of designing, Mead 201 is ready to move online. Join the Honey and Pollination Center as we dive into Mead 201 – sensory driven to help the mead maker learn more about their craft.
This new on-line adaptation is designed for the mead maker who has made 6 or more fermentations and has a lot of questions about how to improve. This mead maker knows that it isn't always beginner's luck and needs to do much more work to learn how to be successful each and every time.
Date: June 22-23, 2020 and June 25-26, 2020
Cost: $650
(Additional tasting supplies will need to be purchased from our distributor. These heavily discounted supplies include meads for tasting, defect samples, honey samples, honey wheel, and more.)
Last day to register will be June 1st at 6pm PST to ensure the delivery and availability of class supplies.
IF YOU LIVE OUTSIDE THE USA: Please enter CA in the State Field. 95616 in the Zip Code Field and 555-555-5555 in the Telephone Field. You can enter your state/province, country, postal code and phone number in the supplemental fields provided. Once you submit the registration information you will be redirected to a secure credit card site where you will be able to enter your credit card information with the correct address. Thank you.
CANCELLATION POLICY: 100% refund (+$75 processing fee) OR 100% credit (no processing fee) if cancelled prior to May 20, 2020. 50% credit towards a future course if cancelled prior to June 1, 2020. No refund or credit after June 1, 2020.
For more information: contact Amina Harris aharris@ucdavis.edu or Liz Luu luu@caes.ucdavis.edu
Price Per Ticket:
$650.00
Last day to register online:
Thursday, June 11, 2020