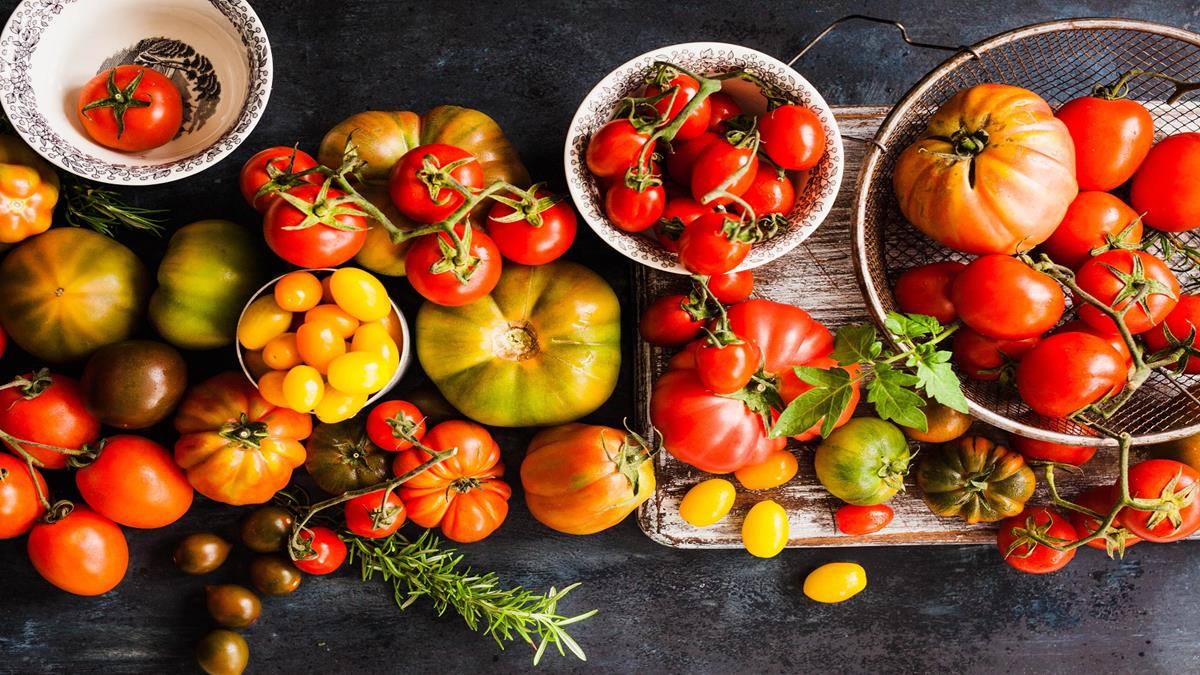 Sips and Bites: A Bite of Summer
DATE:
Tuesday, August 23, 2022

TIME:
6:00 P.M. – 7:15 P.M.

LOCATION:

Robert Mondavi Institute for Wine and Food Science
Silverado Vineyards Sensory Theater
392 Old Davis Road, Davis CA 95616

SPEAKERS:

Israel Herrera is the Agricultural Manager who oversees Russell Ranch at UC Davis along with the farm crews and lands for the Department of Plant Sciences. Israel started farming as a teenager, working on drip irrigation and tomatoes at Button and Turkovich Ranch. He has since spent more than 25 years at UC Davis. Russell Ranch spans 300 acres dedicated to innovation and research in sustainable agriculture.

Kue Her is the Senior Executive Chef for Student Housing and Dining Services at UC Davis. Kue honed his culinary skills at the Culinary Institute of America and 15 years in hospitality before transitioning to university dining with UC San Diego in 2011. He came to UC Davis in 2016 to focus on creating plant-forward, nutritious, and healthy dishes by incorporating farm-fresh produce.

Kraig Brady is the Executive Director of Dining Services at UC Davis. He is a 4th generation Davis native with strong ties to UC Davis, beginning with his great grandfather, Professor Stan Winters. Kraig was Director of Operations with Woodland-based Nugget Markets for 26 years, developing their fresh kitchen concept. During his nine years with Dining Services, he has partnered with local farms to bring fresh food to students.

PARKING

Visitor Parking Lot 2 | Gateway Structure
Download ParkMobile app to conduct permit transactions from your phone. We advise you do this prior to arrival as the app requires a few steps to accept payment. All parking at UC Davis is now managed through the mobile application.

PRICE PER TICKET

General Admission: $35.00
Faculty and Staff: $30.00 (Discount Code: DUVIEIWMGH)
Student: $20.00 (Discount Code: OLOUAHTEHP)

LAST DAY TO REGISTER ONLINE:

Registration and payment is only available through the UC Davis registration site and will close on August 19, 2022 or when capacity is met. No other forms of payment can be accepted.
Link:
Date of Event:
Aug 23, 2022
Location:
Robert Mondavi Institute Silverado Vineyards Sensory Theater
Contact Information:
rmievents@ucdavis.edu
Price Per General Ticket:
$35.00
Last day to register online:
Monday, August 22, 2022