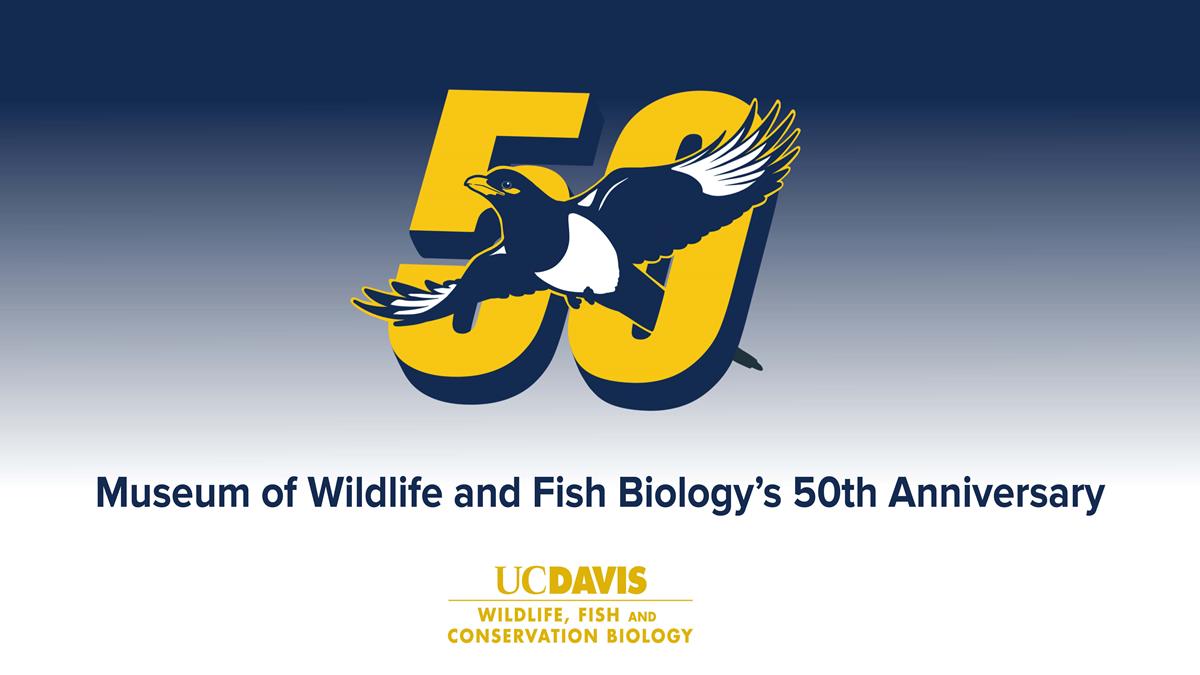 Museum of Wildlife and Fish Biology 50th Anniversary
Registration is now closed. You are welcome to sign up on site at the event.
The Department of Wildlife, Fish and Conservation Biology is proud to celebrate the Museum of Wildlife and Fish Biology's 50th Anniversary, this October 13 from 5:30 - 7:30 p.m.
For the past 50 years, the museum has integrated vertebrate specimen-based research with technical services and education. With over 60,000 specimens and over 11,500 tissues, the museum houses one of the most significant, modern collections of birds, mammals, and fish in California.
Join us and celebrate this great accomplishment, the future of the museum and to learn more about how the museum has established itself as a key facility addressing environmental issues such as wildlife conservation, endangered species recovery, native fish decline, landscape ecology, systematics, and biodiversity.
Parking is available in Lot 46 for $15/vehicle. and will be available via ParkMobile our new parking app. Information for this can be found at https://taps.ucdavis.edu/visitor
Link:
Date of Event:
Oct 13, 2022
Location:
Museum of Wildlife and Fish Biology, Academic Surge
Contact Information:
caesevents@ucdavis.edu
Last day to register online:
Monday, October 10, 2022