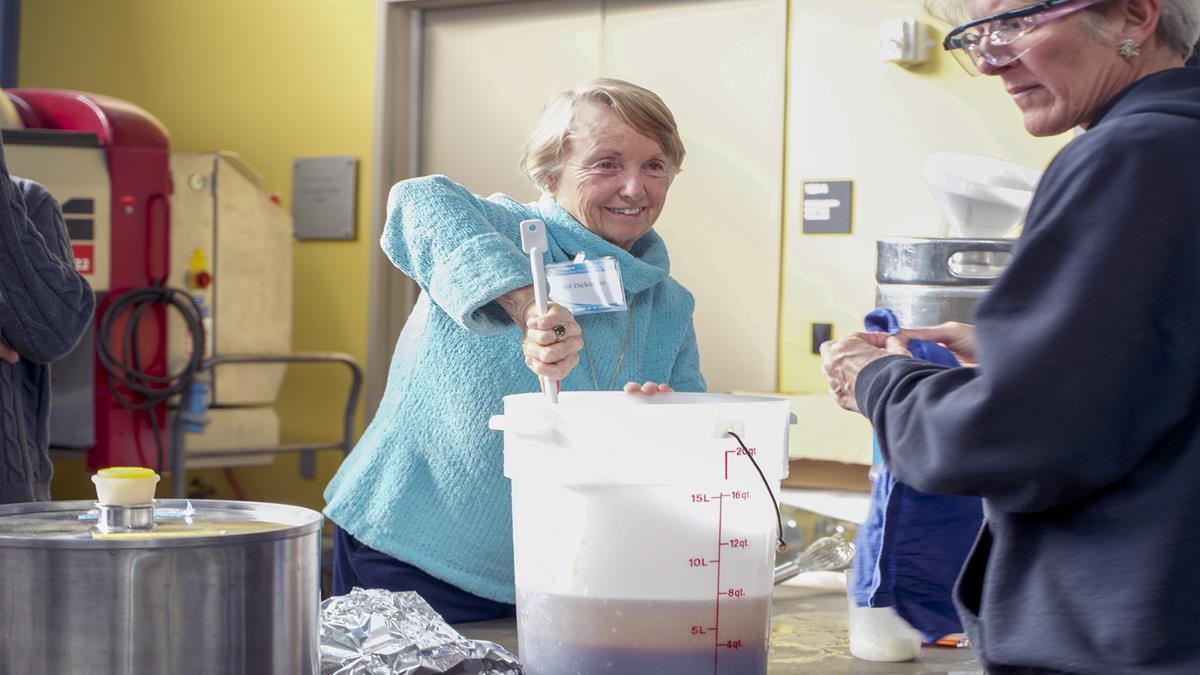 Mead Making BOOTCAMP: 2023!
Want some hands-on experience? Sign up for our Mead Making BOOTCAMP. This hands-on course will feature small learning groups, each with its own UC Davis leader and a talented mead maker. Groups of 5-6 will follow a basic mead recipe. Finally, students will bottle the mead made in previous workshops. Breakfast and lunch is included.
The Introduction to Mead Course will take place February 3 & 4. If you are interested in taking this deeper dive into mead tasting and proceessing, Return to the Honey and Pollination Website and click on the Introduction link.
Date: Thursday, February 2, 2023

Time: 8:00 a.m. - 4 p.m.
Location: LEED Platinum Teaching and Research Winery</span>
</span>
Registration Fee: $300($350 after Jan. 1, 2023)
</span>
We cap this course at 40, so please register earlier to guarentee a spot!</span>
HOTEL INFORMATION:
The group hotel for this event is University Park Inn. Please contact them directly to book your room. the group name is 'Mead Making Course.' Phone: 530.756.0910
Rooms are $119 plus tax per night for either a double queen bedded room or king suite.
The hotel is a very short walk through the Arboretum to the RMI campus.
To visit their website, paste the URL in your browser: https://www.royalguesthotels.com/properties/universityparkinnandsuites/
IF YOU LIVE OUTSIDE THE USA: Please enter CA in the State Field. 95616 in the Zip Code Field and 555-555-5555 in the Telephone Field. You can enter your state/province, country, postal code and phone number in the supplemental fields provided. Once you submit the registration information you will be redirected to a secure credit card site where you will be able to enter your credit card information with the correct address. Thank you.
CANCELLATION POLICY: 100% refund (+$75 processing fee) OR 100% credit (no processing fee) if cancelled prior to January 1, 2023. 50% credit towards a future course if cancelled prior to January 15, 2023. No refund or credit after January 15, 2023.
For more information: contact Amina Harris aharris@ucdavis.edu
Date of Event:
Feb 02, 2023
Location:
LEED Platinum Teacher and Research Winery
Contact Information:
aharris@ucdavis.edu
Price Per Ticket:
$375.00
Last day to register online:
Tuesday, January 31, 2023