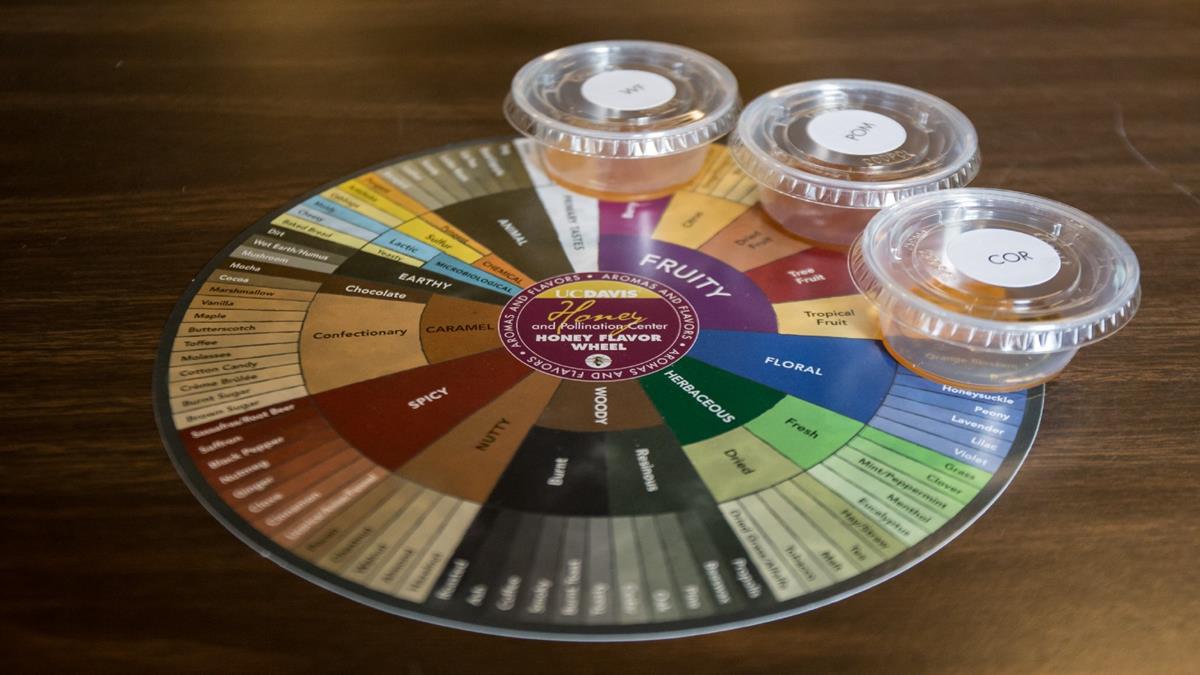 Exploration Honey Series: World Honeys
Experience the sweet terroir of California, North America and the World! This three part tasting program will introduce participants to both the world of honey sensory science as well as a unique and educational tasting experience.
April 25, 2023
5:30 p.m. - 7:00 p.m.
Walter A. Buehler Alumni Center
Travel the world through your tastebuds! Many countries boast of their unique varietals, often rare and expensive! This international experience will introduce you to honey produced by the Melipona bee.
This little pollinator has an unusual hive with unusual honey. Ours will be coming from Brazil, a gift from one of the California Master Beekeeper Students who lives part of the year in Brazil and collects Melipona honey.
Venue Location
Walter A. Buehler Alumni Center
Located at:530 Alumni Ln, Davis, CA 95616
Parking Instructions
Walter A. Buehler Alumni Center Parking is available at the Gateway Parking Structure. Parking payment is enforced on weekdays. There are three options for parking payment:
UC Davis uses ParkMobile – please be sure to download the app ahead of time. When you park, you will enter the Zone number (listed on the nearby sign) into the app and follow the instructions to pay for parking. This is the preferred and easiest method.
If you do not have a smartphone to download the app, you can also sign up for an account online and follow the steps on the website: https://parkmobile.io
Alternatively, there are permit machines in the Gateway Parking Structure that accept credit cards. You will need to enter your license plate number into the machine to purchase a permit. We recommend this option as a last choice.
Link:
Date of Event:
Apr 25, 2023
Time of Event:
5:30 p.m. - 7:00 p.m.
Location:
Walter A. Buehler Alumni Center
Contact Information:
aharris@ucdavis.edu
Last day to register online:
Tuesday, April 25, 2023
Sensory Building
Robert Mondavi Institute Sensory Building, 392 Old Davis Road, Davis, CA, 95616