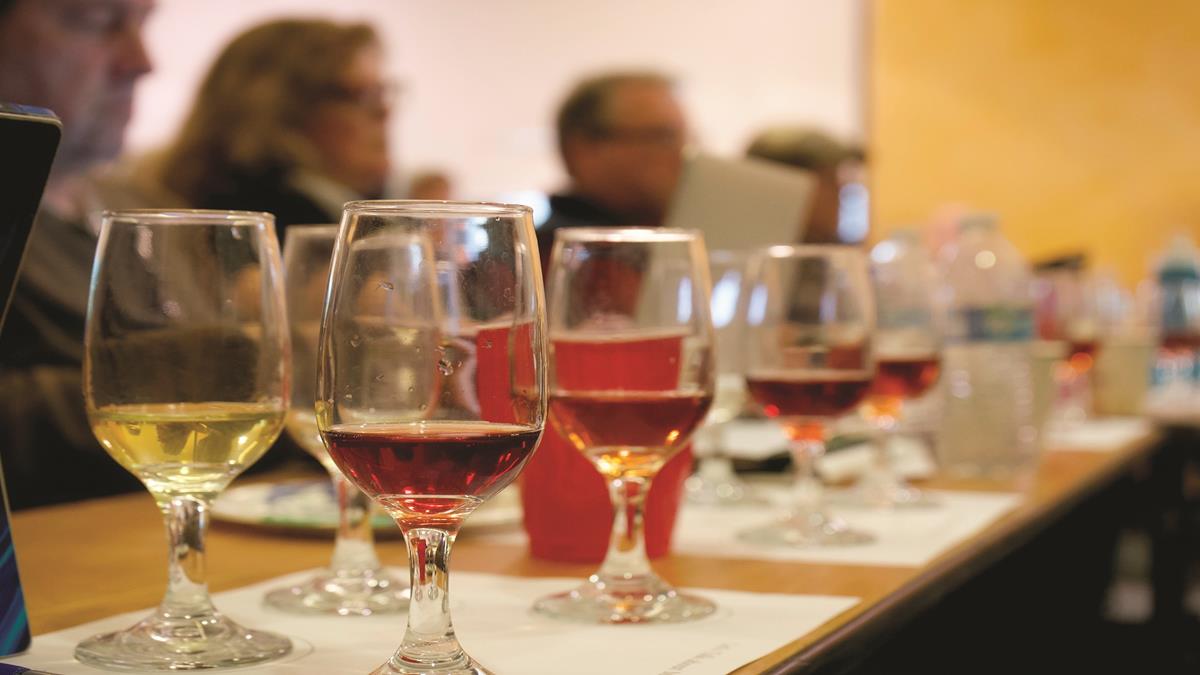 Mead: Excellence and Quality Assurance 2023
If you are a mead maker at any level, you can't afford NOT to attend this course! This coming June 1-4, 2023, join the Honey and Pollination Center, the Mead Institute, faculty from UC Davis's Departments of Food Science and Technology and Viticulture and Enology, as well as experts in their chosen fields.
Interactive sessions will guide you through tastings and evaluations. Meadmakers will discuss their process from idea through initial testing and final ingredient selection before things ever get to the bottle. Attendees will play 'guess the honey' when tasting meads. Attendees will 'be the judge' when it comes to evaluation.
The four day short course is designed to educate mead makers to achieve excellence by ensuring quality assurance at each step from ingredient sourcing, through processing, to evaluation. This course is created in partnership with the recently formed Mead Institute. Presenters include Ken Schramm, Billy Beltz, Carvin Wilson, Pete Bakulic, Ray Daniels, Linda Bisson, Amina Harris, Traci Dutton, Glen Fox and many others.
Opening Thursday evening with a panel on excellence in the world of food and beverage moderated by mead maker and author, Ken Schramm, the stage will be set for how each mead maker can up their game and help bring mead onto a world class stage. Each of the subsequent days will have a unique focus including honey and honey production, ingredients and their selection and finally processing and evaluation.
Fee for the class since April 1, 2023: $1500.
HOTEL INFORMATION:
The group hotel for this event is the University Park Inn. The Room Block is "Mead Course". In order to receive the discount, call the hotel directly: 530.756.0910.
A room with 2 Queen Beds is $109 plus tax per night.
A King Suite - King bed with a small living room with a sofa bed is $119 plus tax.
The hotel is a very short walk through the Arboretum to the RMI campus. Physical address is 1111 Richards Blvd, Davis, CA.
To visit their website, paste the URL in your browser: https://www.universityparkinn.com/?utm_source=google&utm_medium=places&utm_campaign=google_places_ms
IF YOU LIVE OUTSIDE THE USA: Please enter CA in the State Field. 95616 in the Zip Code Field and 555-555-5555 in the Telephone Field. You can enter your state/province, country, postal code and phone number in the supplemental fields provided. Once you submit the registration information you will be redirected to a secure credit card site where you will be able to enter your credit card information with the correct address. Thank you.
CANCELLATION POLICY: 100% refund (+$75 processing fee) 50% credit towards a future course if cancelled prior to May 1, 2023. No refund or credit after May 1, 2023.
For more information: contact Amina Harris aharris@ucdavis.edu
Link:
Location:
Sensory Theater
Contact Information:
Aharris@ucdavis.edu
Price Per Ticket:
$1,500.00
Last day to register online:
Wednesday, May 31, 2023